Browse Categories
Contact Us

Heze Fortune International Co., Ltd  
Add: 699, Caozhou Road, Heze, Shandong, China  
Tel: +86-530-5337752
Fax: +86-530-5337750
Mob: +86-13508986764
     +86-18366003934
     +86-18265096516
Mail: chen@fortunewoods.com
http://fortunewoods.com  http://fortunewood.cn
Contact Now
Subscribe

Get email updates on new products
Share
Hybrid paulownia shantong,9501,elongata root system cold resist
Quick details
Place of origin: Shandong Heze, China (mainland)
Model Number: Paulownia hybrid
Certificate: phytosanitary certificat and C / O
Resistant to temperature: -25 to + 45 ℃
survival rate: 99%
Package: export carton
Article:Hybrid paulownia shantong,9501,elongata root system cold resist
This is Nicole from Heze Fortune.
We are China paulownia tree planter planting and exporting since 1997.
Technical skills and phytosanitary certificate will be provided with order. 
Welcome to our paulownia planting base.
Cell/Whatsapp: 0086 18366003934

Skype:nicolepaulownia
                 

 

More information about Paulownia

 

species Paulownia

 

Hybrid 9501 Paulownia, Paulownia shantong, Paulownia elongata, Paulownia fortunei, Paulownia tomentosa

 

Paulownia seed

 Lower pricer, very

 

light weight and small size, high technical requirments, hard to get better seedlling in a year.


 

Paulownia root / cutting

 

Technical simple, save labor and time, over 95% of survival rate, grows very fast, get better paulownia tree.



 

Paulownia strain

 

Very easy to survive.

 

Certified

 

phytosanitary certificate

 

EXPRESS suggest

 

DHL and EMS, because the roots, seeds and strains will go to a long trip through several changes of temperature, quick Express can guarantee the quanlity.
Detailed information for planting paulownia tree:
1. Ground water level: more than 1.5m.
2. Soil texture: permeablility or breathability good   loam and sand soil, avoid clay, harden, ventilation adverse soil.
3. PH of soil, 6-7.5 is the best, 5-8.9 is acceptable.
4. Good irrigation and drainage systerm will be better.
5. Elevation up to 2000m is acceptable

1. Fecund and wet. No ponding and water saturation
2. Annual rainfull 400mm-1200mm.
3. In seedling period, keep the soil with good moisture(20-40%), after grow up than 50cm drought resistant ability improve,then better and better.
4. Attention please: water enough, no ponding, keep soil breathing

1. Plant paulownia tree in sunny place and keep away   from heavy wind.
2. Try to prohibit paulownia tree under other bigger   trees
3. Density. For seedling using 0.8x1m or 1x1m distance,   for forestation 4x4m or bigger distance.
Plant with crop distance more than 3x15m.

Annual temperature 12-20celsius degree grow better; -20-+45celsius degree is ok, vulnerable to frost damage if absolute temperature less than -25celsius degree.

At the first, for paulownia seed, paulownia root and paulownia stump, and other paulownia planting, give little fertilizer, and in the future: less quantity fertilizer and much more times.
Nomal
Length: 12-16cm
dia.: 0.8-3.0cm
special length and dia. is acceptable, but only for reserve order.
For example: 18-20cm length, 1.0-2.5cm dia., and so on.
Attention please: buyers from dry area please consider longer roots or stump.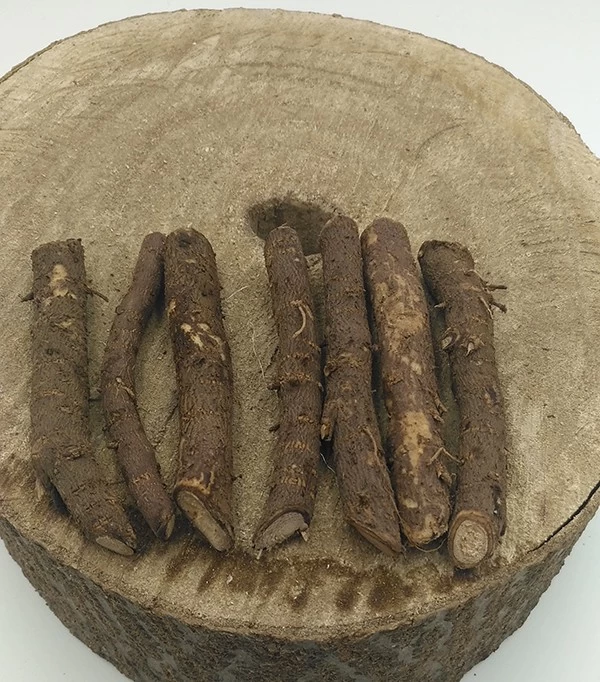 Paulownia root cutting 1000pcs per carton or as request.
Paulownia stump 50 to 70pcs per carton.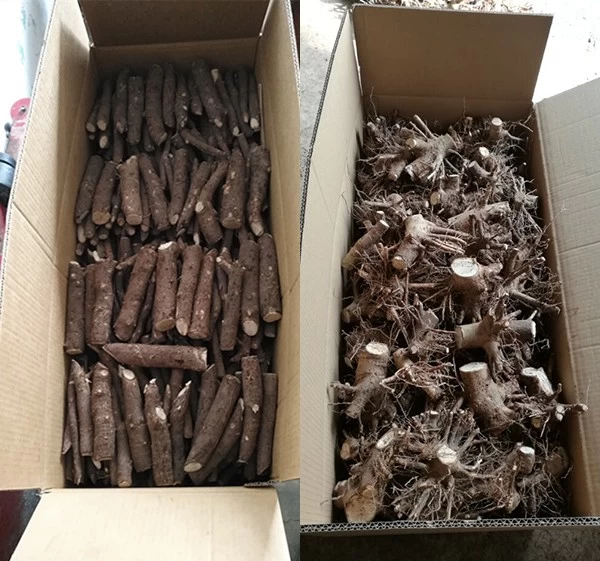 1. The better style to plant paulownia?


Paulownia root, expecially for new planter.



2.offer time?


From end of Nov. to next April. accept storage to suitable delivery tme for you.



3. How to plant paulownia root?


Put whole root in land, firm lightly, cover upside by at least 3-5cm soil.



4. Withstand temperature


-25-+45 celsius degree.



5. Can paulownia root plan directly in land.


Yes, we usally do like that. if the temperature up than 18 dgree centigrade, no need too much technical(keep warm) deal.



6. water control?


Paulownia have good dry resistant, expecially height than 50cm. no need water them all the time.



7. How to get better trunk.


Choose better species, for example hybrid, and control lateral buds and trim branches.



8 how many year can be use for wood


7-8years matured, you can start cut wood from 5years.



Our paulownia plantation: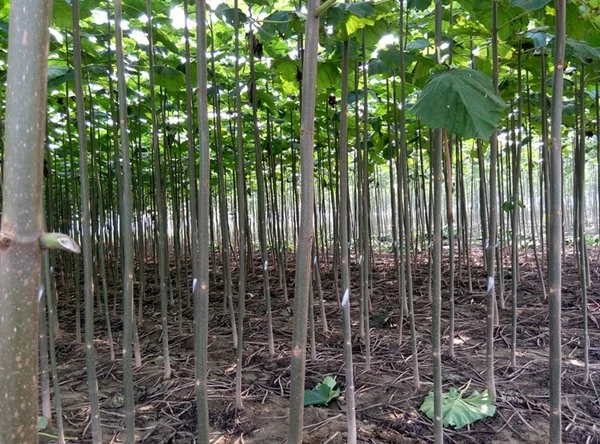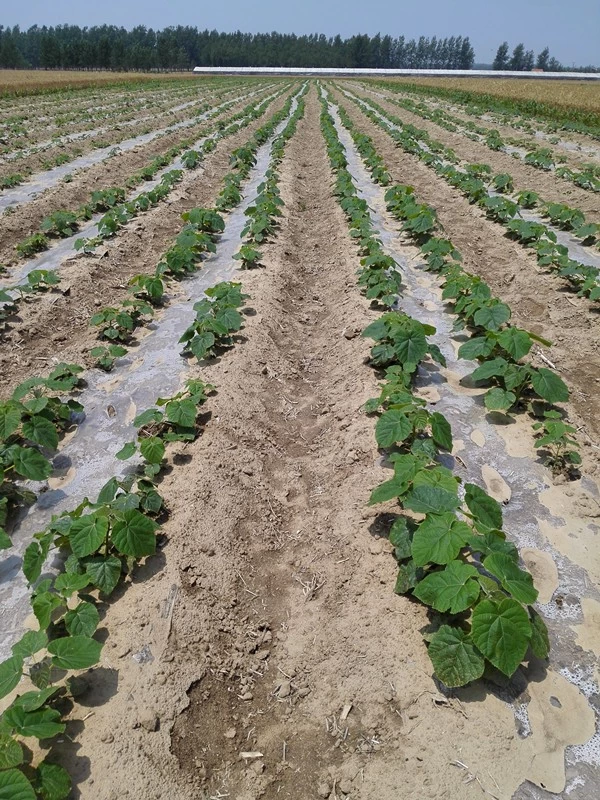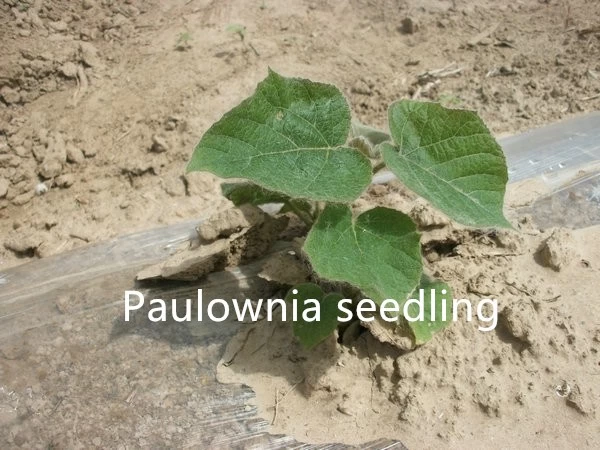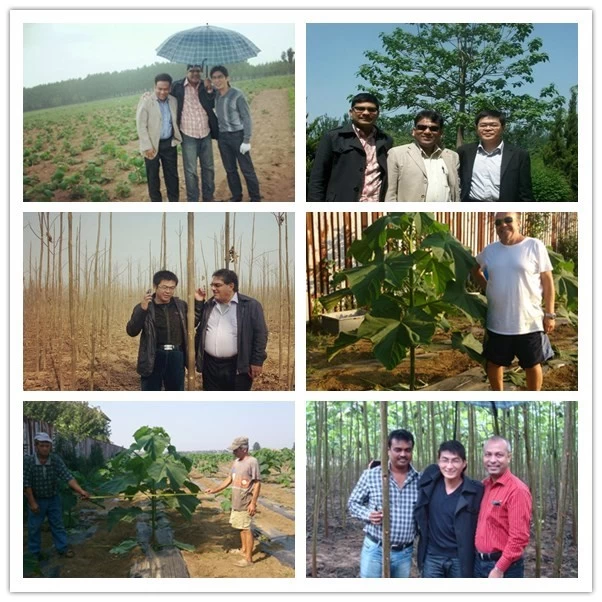 Feedback pictures from our customs: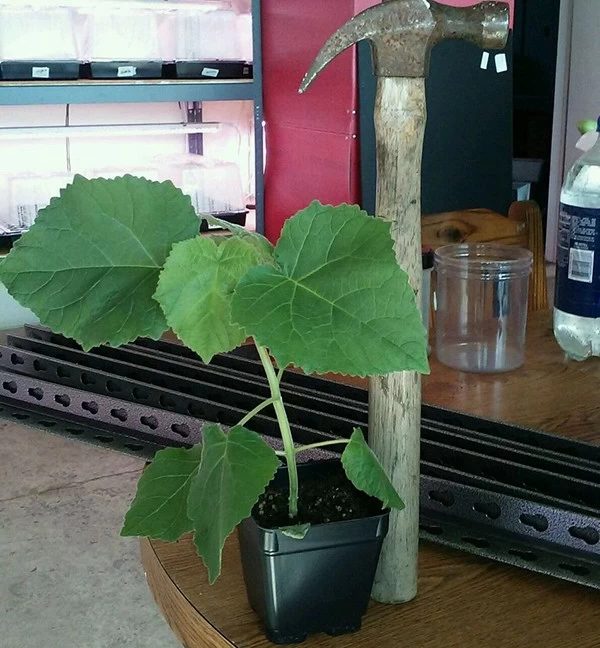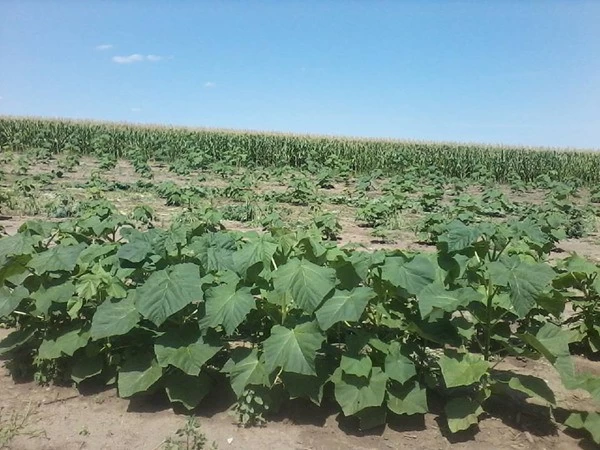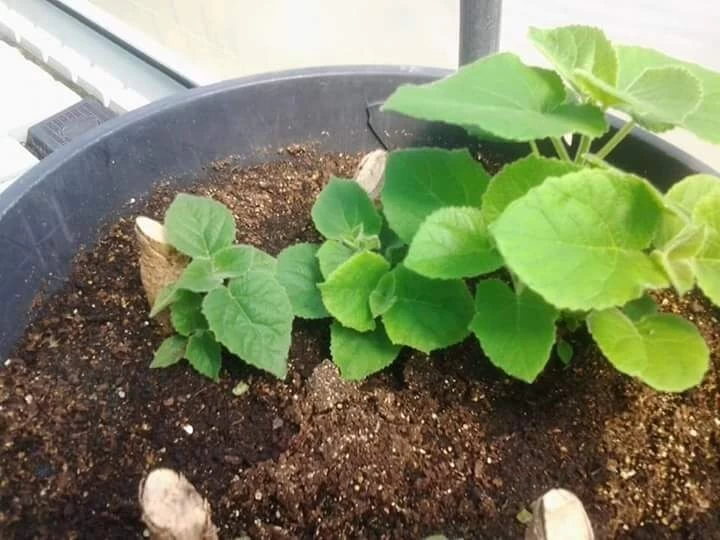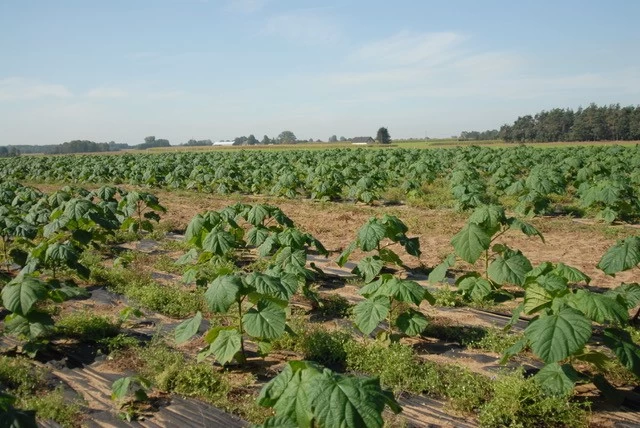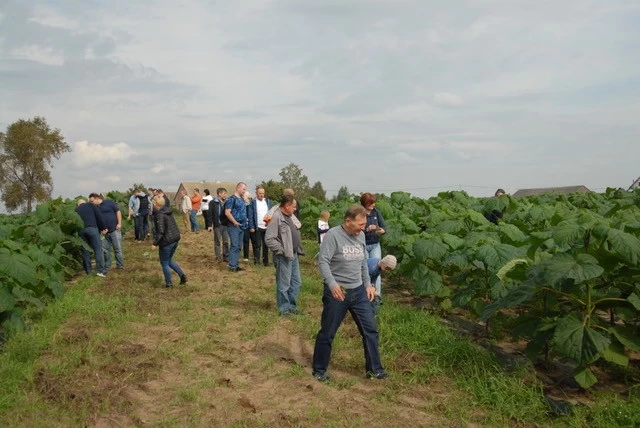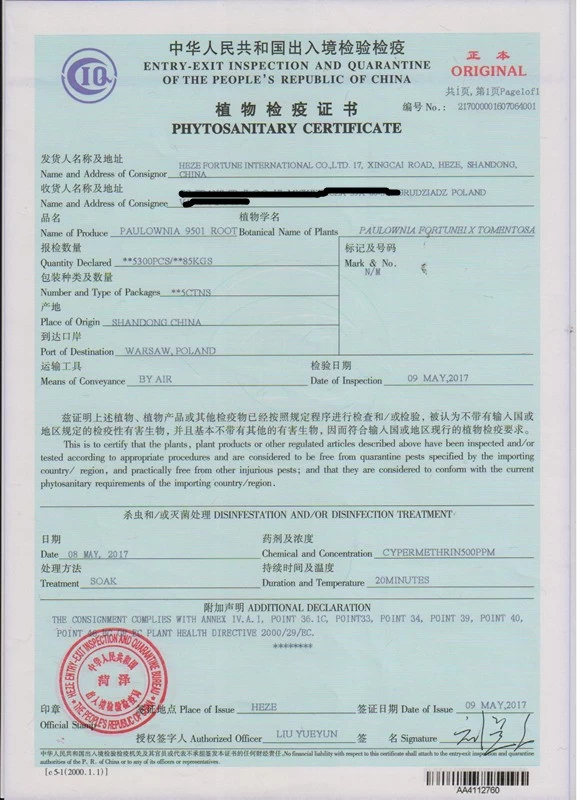 For any questions do not hesitate to ask the following contact methods:

 
Cell/Whatsapp:008618366003934
Tag:
heze fortune international co., ltd
Tel:0086+18366003934
Contact Person:Fangfang
PDF Show:PDF
Other Products